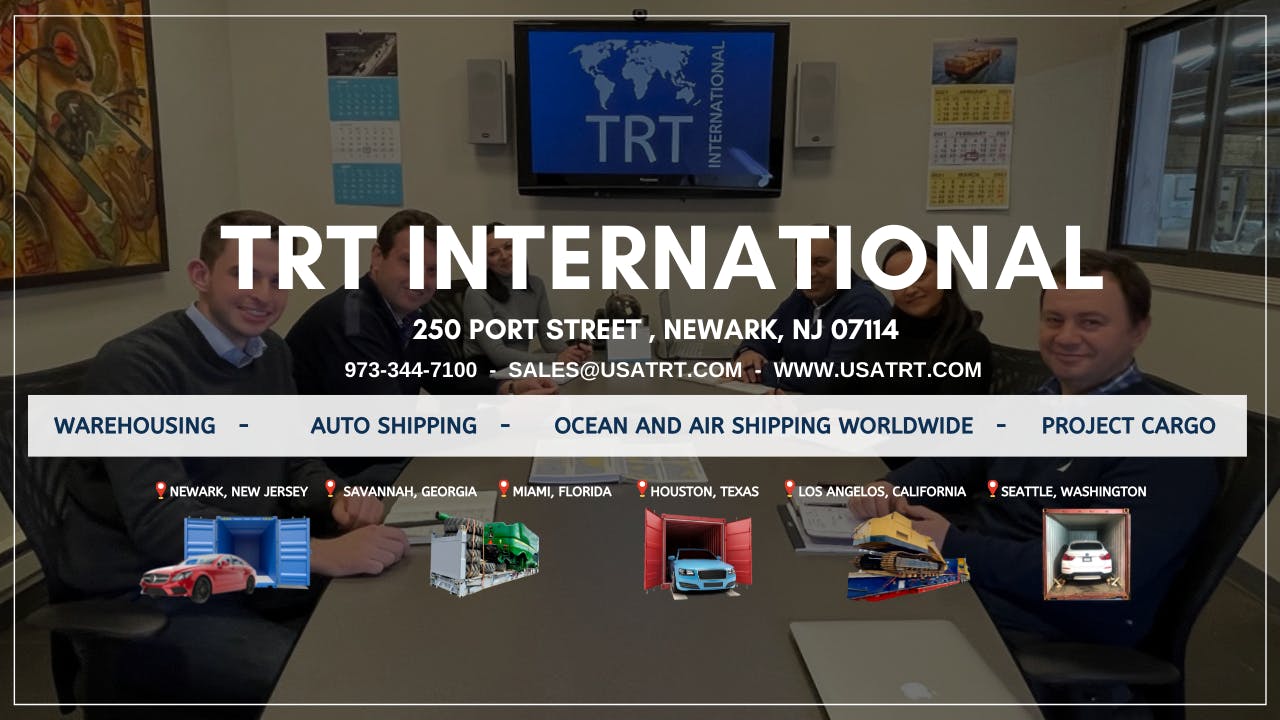 For three decades TRT International has been a trusted leader in end-to-end logistics services. We specialize in transportation and international shipping of heavy machinery, heavy equipment and other cargo. TRT International is an international freight forwarding company, fully licensed for US trucking, air & ocean freight shipping. We handle shipments to any point worldwide.
Our main drive is to simplify the supply chain by delivering exceptional service and optimizing operational performance. We aim to build, protect and foster strong business partnerships. Our performance-based approach pushes us to focus on finding new ways to help our customers succeed while also improving our own organizational efficiency. TRT International's headquarters is located in the heart of Port of Newark, minutes away from all of the main Newark/Elizabeth terminals allowing us to transport our client's cargo to and from any pier quickly. Our New Jersey stationed - 120,000 sq. ft. warehousing space is large enough for both long and short-term storage needs. We are also operating from other seaports such as: Savannah, Miami, Houston, Los Angeles, and Seattle. Our strategically positioned warehouses and alliances with a worldwide network of ocean carriers, agents, trucking companies as well as Rail Road expediters allow us to offer a wide spectrum of services in a one-stop solution for all transportation needs in a supply chain process while simultaneously preserving the efficiency of specialty units.
SIGN IN TO CUSTOMER PANEL
REQUEST A QUOTE
TRT lnternational is an international freight forwarding company, established over 20 Years.