TRT International
Is ready to serve our clients with solutions representing a broad array of transportation, logistics, supply chain, business, and information technology services.
The range of our services includes US import/export of commercial freight, automobiles, trucks, household goods, industrial machinery and equipment while using whatever mode of transportation our clients need. Our company is specialized in handling oversized and bulk cargo. We offer a service of transporting automobiles inland and overseas.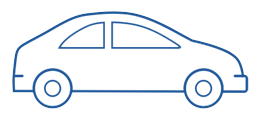 We provide transport of automobiles domestically in the USA, Europe, Middle East, Asia as well as to any international destination. We offer a 100% damage-free guarantee of transportation. We offer several different shipping services to our customers. For instance, we provide, expedited,  both open and enclosed car transportation for any type of vehicle ( Vans, SUVs, Motorcycles, RVs, Exotic & Luxury cars, and many more). In today's market, the preponderant mode of ocean transport of SUVs, Pick-up trucks, and Cars is in containerized ocean shipment. We also provide  Ro-Ro shipping (Roll on Roll off) and Air Shipping.
Containerized Ocean Shipment
TRT International developed an innovative vehicle loading technique. This technique is based on building of single, double, or triple wooden ramps inside of 40-feet standard and high cube containers.
Our engineers improved the method of building reinforced ramps using premium lumber and straps. This innovation virtually eliminates the possibility of damage to automobiles.
Weekly container consolidations
Load 1-4 automobiles & parts in the container
Vehicle doesn't have to run & drive
Flatrack and other specialized equipment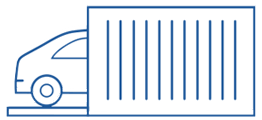 Ocean
Transportation
TRT International offers ocean/sea bound service to the majority of regions providing transportation to virtually every part of the world. Different methods of shipping are offered to our clients in ocean cargo transport:
Container
RORO (Roll-On-Roll-Off)
Bulk
Inland
Transportation
Local pickup and delivery services of any cargo including automobiles, in any of the states in the USA.
Elaborative Intermodal Service
Complete Distribution Networks
Automotive/Motorcycle/Boat Equipment Transport
Ro-Ro
TRT international provides ocean/sea bound service to majority of regions providing transportation to virtually every part of the world. Different methods of shipping are offered to our clients, including Ro-Ro shipping.
Boat Shipping
TRT International specializes in shipping any size boats and yachts overseas in containers, on flat-racks, and via roll-on/roll-off service. We can ship your boat worldwide! We have a highly experienced boat shipping team. We specialize in shipping boats and yachts of all sizes.
Air Transportation
Our comprehensive International Airfreight Service is backed by our knowledgeable Transportation Specialist personnel, with expertise in the international marketplace.
Fastest shipping method available
Delivery between airports worldwide
Crating available
Warehousing
TRT International provides seamless warehousing and trucking solutions for businesses, importers, and exporters. Our customers have raved about our service, attention to detail, accessibility, and professionalism. Our headquarters is located in the Port Newark/Elizabeth Marine Terminal in the New Jersey seaport. Our New Jersey - 120,000 sq. ft. of warehousing space is large enough to allow for both long and short-term storage. All of TRT International's warehouses are protected with 24-hour security supervision. We can assure you that your cargo is safe with us.
OOG CARGO
TRT International warehouse personnel and OOG cargo department are trained professionals and highly experienced in the safe handling of project-type cargo. We are equipped with special handling equipment such as large forklifts ranging from 10 ton to 35 ton capacity each, two - 45 ton reach stackers to handle containers and OOG transloads, double-drop trailers and step decks for OOG deliveries and pickups.
Export Crating
TRT International has the equipment and experience to provide essentially any type of crating you may require. We can provide machinery crating up to 90,000 pounds. Preparing your cargo for local, national or international transport, by land, sea or air.
Local Drayage
TRT International, LTD, provides drayage services in all of the tri-state area of NY, NJ & CT, as well as eastern PA. We run a late model fleet of Freightliner day-cabs, and we have over 400 TRT International-owned chassis (including tri-axle) and trailers. We offer some of the best drayage and transloading rates available for any type of shipment.
Transloading
Whether your cargo is pallets, bulk, steel rolls, motorcycles, automobiles, boats, construction equipment or heavy machinery, we have the expertise and equipment required to safely and efficiently transload your cargo. Our main warehouse is located in Port Newark NJ, minutes away from all the essential terminals. Our close proximity to all of the container terminals within the Port Newark/Elizabeth allows us to react and pick up or deliver to any pier at a quick speed. Our team of experts in drayage and port logistics will work diligently to keep your freight moving.