Today, the main type of sea shipping of SUVs, pickup trucks, passenger cars and other oversized vehicles is container shipping.
There are different types of containers and different types of vehicle loading. 
In most cases, three types of containers are used: 20", 40" и 45".
A 20" container holds one vehicle and is used in singular cases when a vehicle needs to be delivered to an unpopular port or when the owner wishes to transport his vehicle in a separate container.
The larger 40" and 45" containers hold several cars each, the number depends on the size of the car.
Securing Cars Inside Containers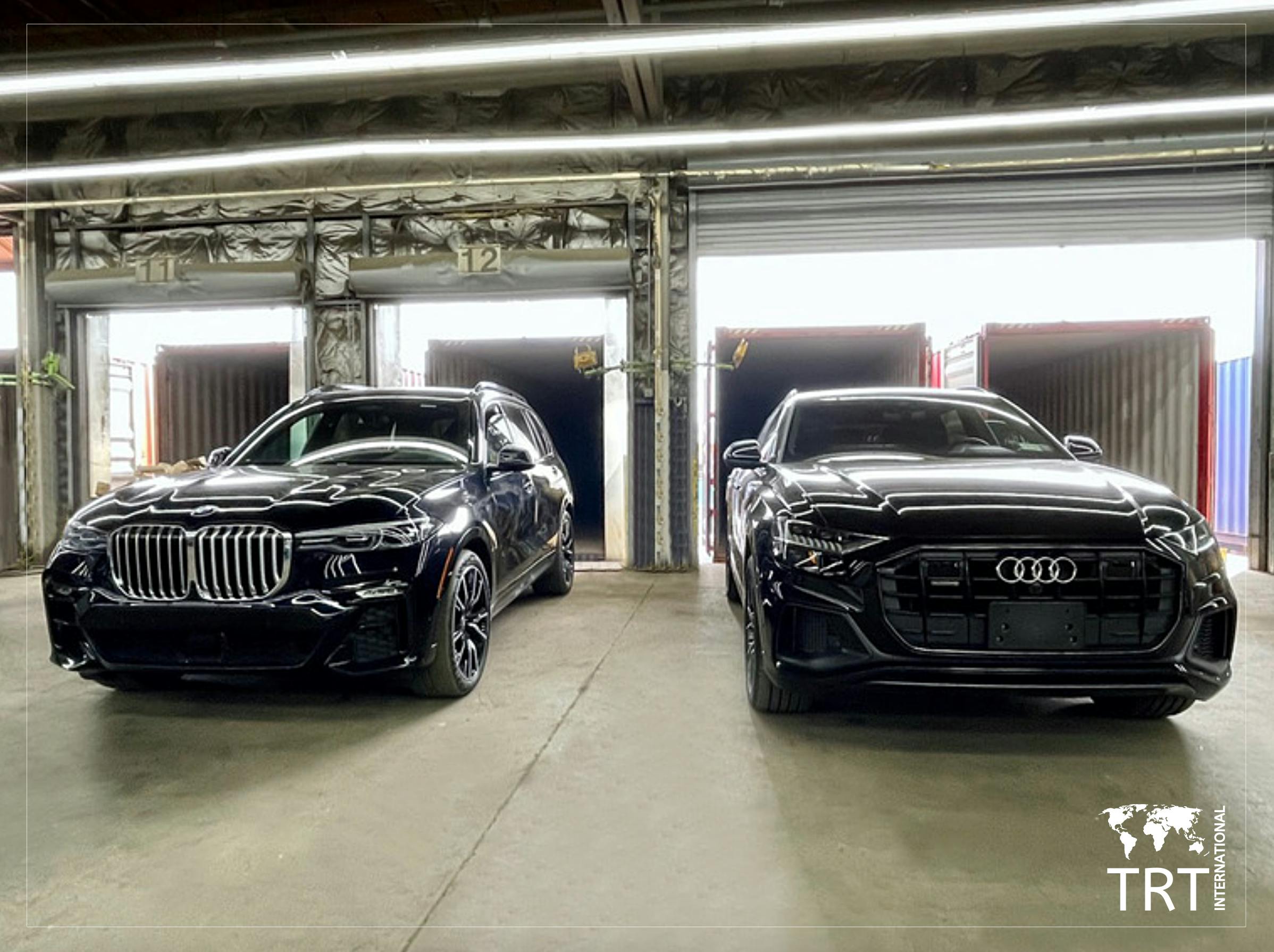 Cars from the USA have been transported around the world for over 50 years. In the course of such transportations, many different options were tested for loading vehicles onto a ship and fixing them. As a result, today shipping professionals mainly use container delivery with the use of special systems of internal bracing systems.
For oversized containers that accommodate several cars, in addition to standard mounts, special frames are also used to place cars in a certain position relative to each other. This saves space significantly. Fasteners for fixing are included in the shipping cost, but even taking these costs into account, when consolidating several cars, the final price for a container will be more profitable than when transporting a separate car in a 20 "container.
Car owners should pay attention to how the carrier company makes fasteners, from what materials. Because the savings in these matters expose vehicles to significant risks of damage.
To securely fix the car inside the container, TRT International uses specialized durable wood and chains. Such measures provide a high level of safety and protect vehicles from damage during transportation.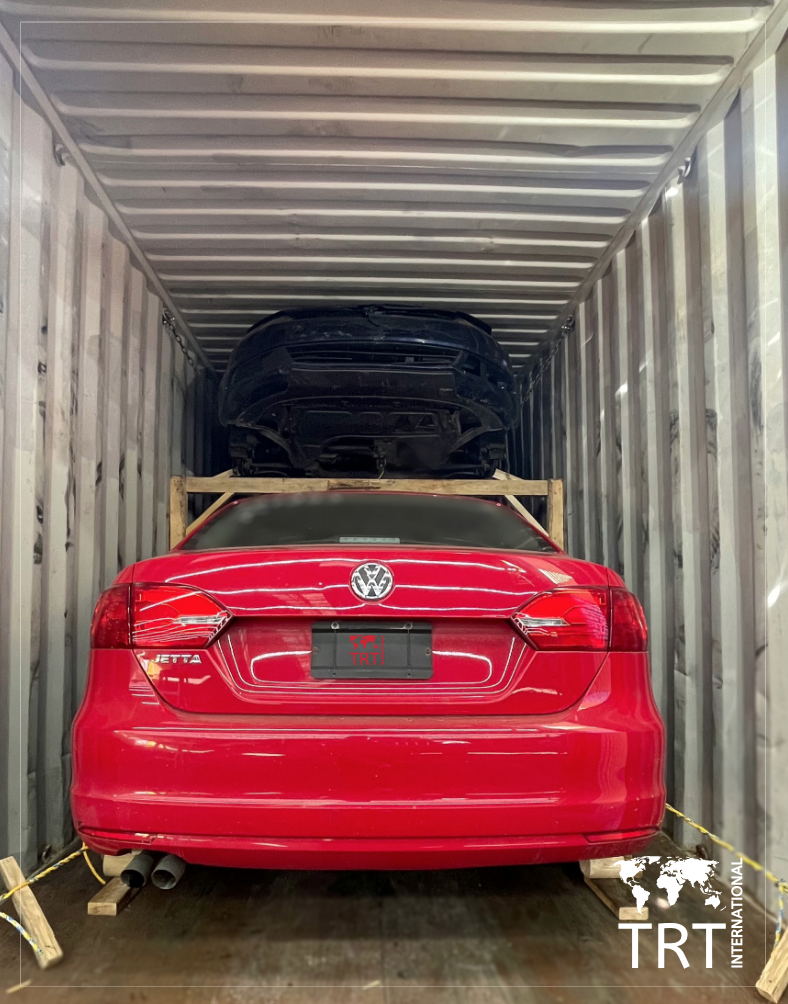 Consolidation of cars

Consolidation takes place in such a way that the container is fully loaded at the port of departure and also fully unloaded at the port of arrival. In order to optimally consolidate the large vehicles, individual container loading planning is used. The client can provide the transport company with a list of transported vehicles and get the most cost-effective solution from the company's specialists. For dealers who transport a large number of vehicles, this is a significant advantage.
To be sure of the quality of loading a car and its reliable fixation inside the container, it is worth using the services of trusted companies with extensive experience in the field of car transportation.
Such a company is TRT International, which has more than 25 years of experience in international deliveries to anywhere in the world.
If you are shipping cars, boats, heavy machinery, or any other cargo, TRT International is the right choice to keep your cargo moving and your customers satisfied. All of our loading terminals nationwide are operating at full capacity and loading your cargo efficiently, safely, and most importantly with exceptional service. For your convenience, we offer weekly consolidation services to more than 30 ports worldwide.
Turning to us, you can be sure of quality service from the market leader in logistics services! 


May 4th 2021