When you are shipping a car, shipping companies like TRT International offer you two types of transportation: shipping in containers and Ro-Ro.
Ro-Ro is an acronym for Roll-on/roll-off
RoRo is a good shipping option if your vehicle is in running condition and wish to save money on your vehicle transportation.
Let's look at few basic differences between RoRo and Container Shipping
It is important to note that to use RoRo to transport your vehicle, it must be in working order.  Otherwise, the only logical option you have is to use container shipping.
For example, if it is a classic old car, can you guarantee your car will start without a hitch after the car sits at the port waiting to be loaded?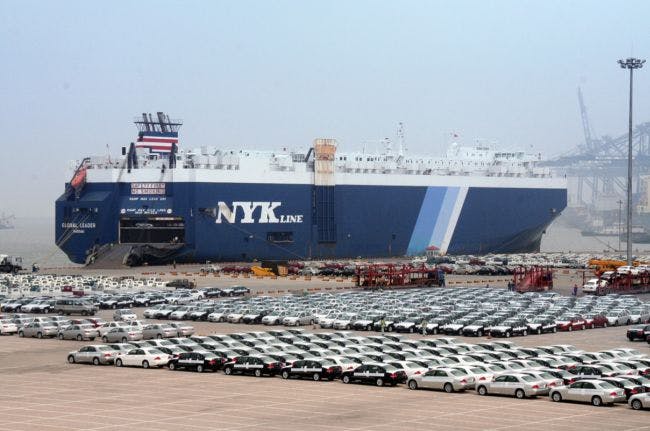 Here are some more DIFFERENCES to keep in mind:
The matter of personal belongings
Container shipping allows you to transport spare tires and other items along with your vehicle.  In contrast, with RoRo delivery, you must remove any personal belongings from the vehicle.
Fixed arrival and departure dates
Unlike container shipping, RoRo Shipping also guarantees reliable departure and arrival dates.
The difference in cost
Since RoRo is the cheapest option when it comes to transporting vehicles, it is logical to assume that it will be a more affordable option compared to container shipping.
When you consider everything, you understand the general benefits of RoRo shipping versus container shipping.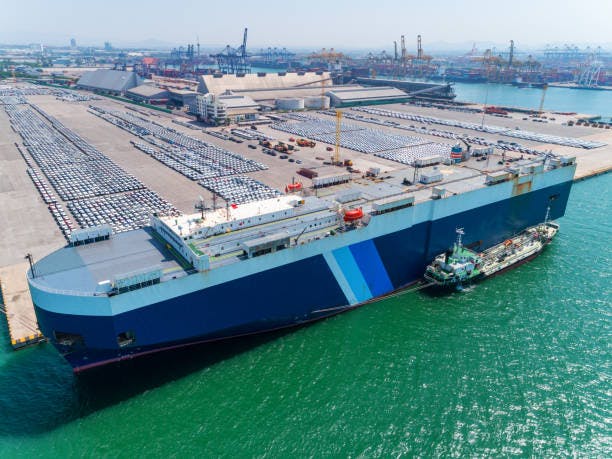 And here are these BENEFITS:
Affordability
RoRo is the most preferred shipping method to ship vehicles from one port to the other. In fact, it is also the fastest method of transportation that will free you of any additional expenses. If your country uses CIF to calculate duties and taxes, then you can save double. And as long as you save on shipping, you certainly save on tax duties too! Now that's a good deal.
Convenient
The really good and useful fact about RoRo shipping is that it can apply to any type of vehicle. So long as you or the professional moving company you hire provide a trailer with wheels for boats and caravans, you have no need to pull them apart to fit inside a container. You may even be able to drive your car right from the destination port if you have enough gas left in the tank.
You should remember, that having all these benefits doesn't mean there are no Drawbacks with RoRo forwarding.
There are also certain DISADVANTAGES with this particular vehicle shipping method:
Availability
Not all countries have the option of RoRo available at their ports. And that might cause issues for planning certain relocation routes. Most smaller countries don't have it but most larger cities or ports do.
Safety
Although RoRo shipping is considered more affordable and convenient, it is also more high-risk in terms of vehicle safety. The main reasons for this are the loading/unloading stage, during which accidents can occur, and the open exposure to diverse climate changes.
Speed
The lack of RoRo availability at certain ports can cause delays in transportation. If this does occur, importers must find a port that offers this option in their close vicinity.
Sep 25th 2020