You can buy a boat or motorboat from the USA at auction for 2 to 3 times less than on the market. No catch. Insurance companies and banks are attracting buyers with low prices. It is not profitable for them to keep boats and yachts at auction sites, so sometimes lots go under the hammer for ridiculous money. 
When planning a deal, you should at least compare prices for boats from insurance auctions in the USA and in your country. The prospect of saving up to 20-30% is already enough to decide to buy. 
Why is it profitable to buy a boat in the USA?
Usually the purchase of water transport is a priori associated with overpayments. The secondary market is oversaturated with the offers of resellers, the prices on the primary market are just beyond the grasp of many. At the USA auctions you can choose a yacht or a boat on average 30% cheaper than in the EU or any other country.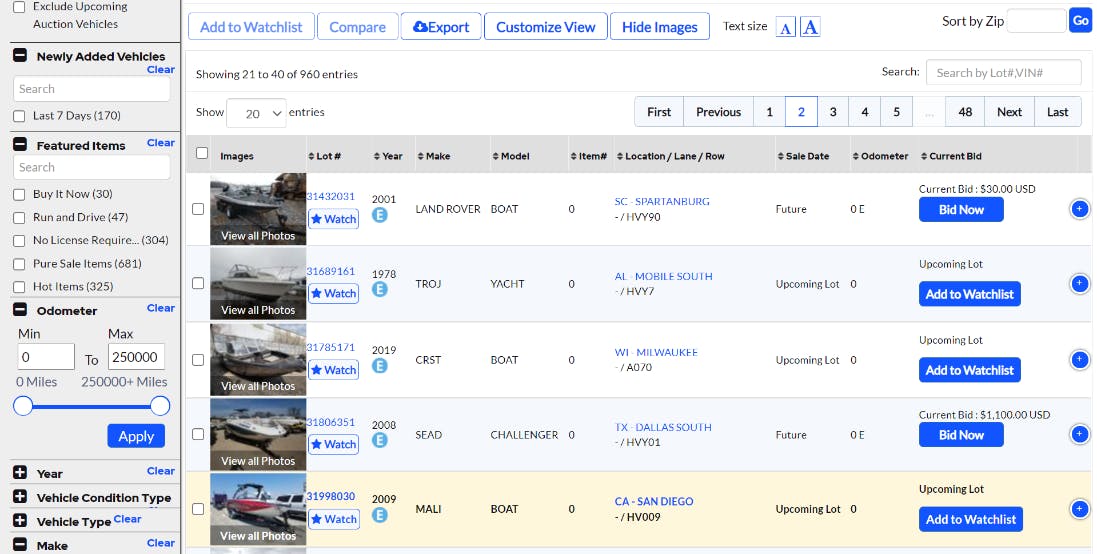 The wide variety of offers is another reason to buy a used boat from the USA Copart and Manheim auctions alone have hundreds of lots with only minor technical damage. That is because there are more than 250 boat builders in United States for:
hunting and fishing;
sports;
recreation;
tourist excursions, etc. 

For the most part, companies are founded by experienced seafarers and are inherited by family members. Ship builders in several generations produce competitive watercraft that, even after 25-30 years of active use, are on the move and very rarely require repair. 
And another argument in favor of USA auctions. The reason you can buy a boat from the USA in Korea, Japan or Australia at the same auction IAAI, for example, can be cheaper than in the country of their production only because it is confiscated. At the IAAI auction, you can buy boats from Korea, Japan or Australia even cheaper than in the countries of origin, because they are confiscated.
How to buy a boat from the USA?
It's no problem to choose a lot and transfer the money for it. Difficulties begin afterwards, when the boat needs to be: registered, delivered to the port, packaged and transported to your country. Without an experienced broker, this is virtually unrealistic.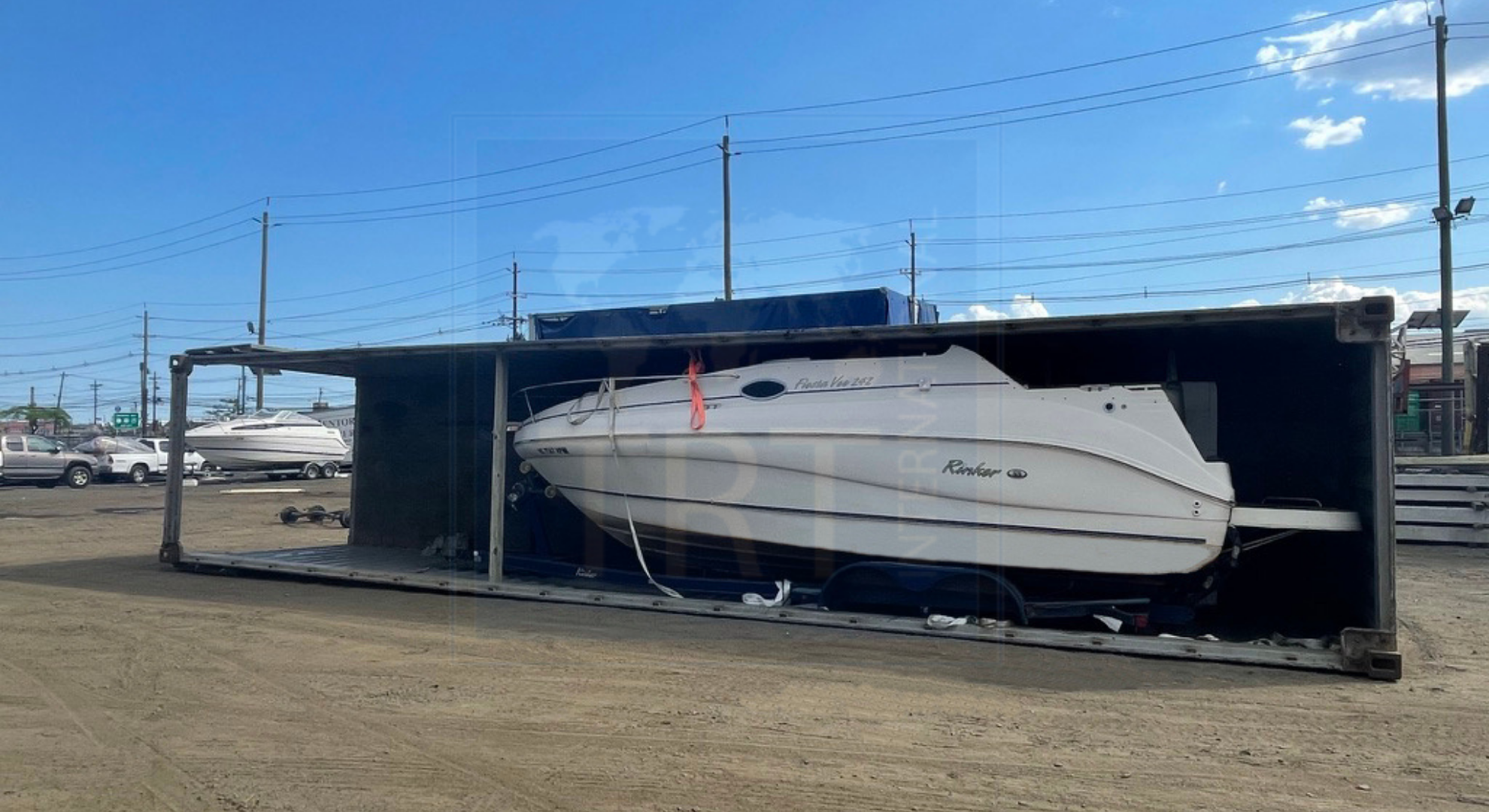 To make it clearer, we propose to trace the chain of purchase of water transport in the States:
Registration at auctions and selection of a suitable lot
Examination of the boat, testing
Payment inclusive of the auction fee
Preparation of your documents
Preservation and packaging
Delivery to the port
Loading on the vessel
Transportation to your country.
Customs clearance
There are a lot of nuances at each stage. Ignorance will lead to additional costs in time and money. Not everyone knows that if you buy a boat near the West Coast in the state of California, for example, delivery will cost more, and the purchase itself is not economically feasible. Therefore, it only makes sense to buy a used boat from the USA if territorially it is stored in a major port in the country.
Shipping a boat from the USA must be handled by a logistics company with a license like TRT International.
We are is responsible for:
cargo insurance;
delivery;
loading and unloading;
customs clearance.
Even knowing the intricacies of paperwork for transportation, without a representative in the states it is difficult to control the process and avoid additional costs. 
Customs clearance of a boat from the USA 
In order to understand how much a boat from the USA costs including customs clearance, you should add another 30% of the appraised value to the price of delivery by sea and the auction fee, if the registration is planned for an individual. An additional 20% VAT is charged for legal entities. 
What about timing? Customs clearance of watercraft will take 3-4 hours instead of 1-2 months of downtime at customs control if the preparation of documents and registration will be handled by a professional broker. You can draw your own conclusions.
TRT international for buying and clearing a boat from the USA - why people trust us
We are a licensed logistics company with 28 years of worldwide shipping experience. We don't work with auctions across the ocean over the internet because we are located in America and personally oversee the process from selecting and testing the boat to: paperwork, packing, and loading on board.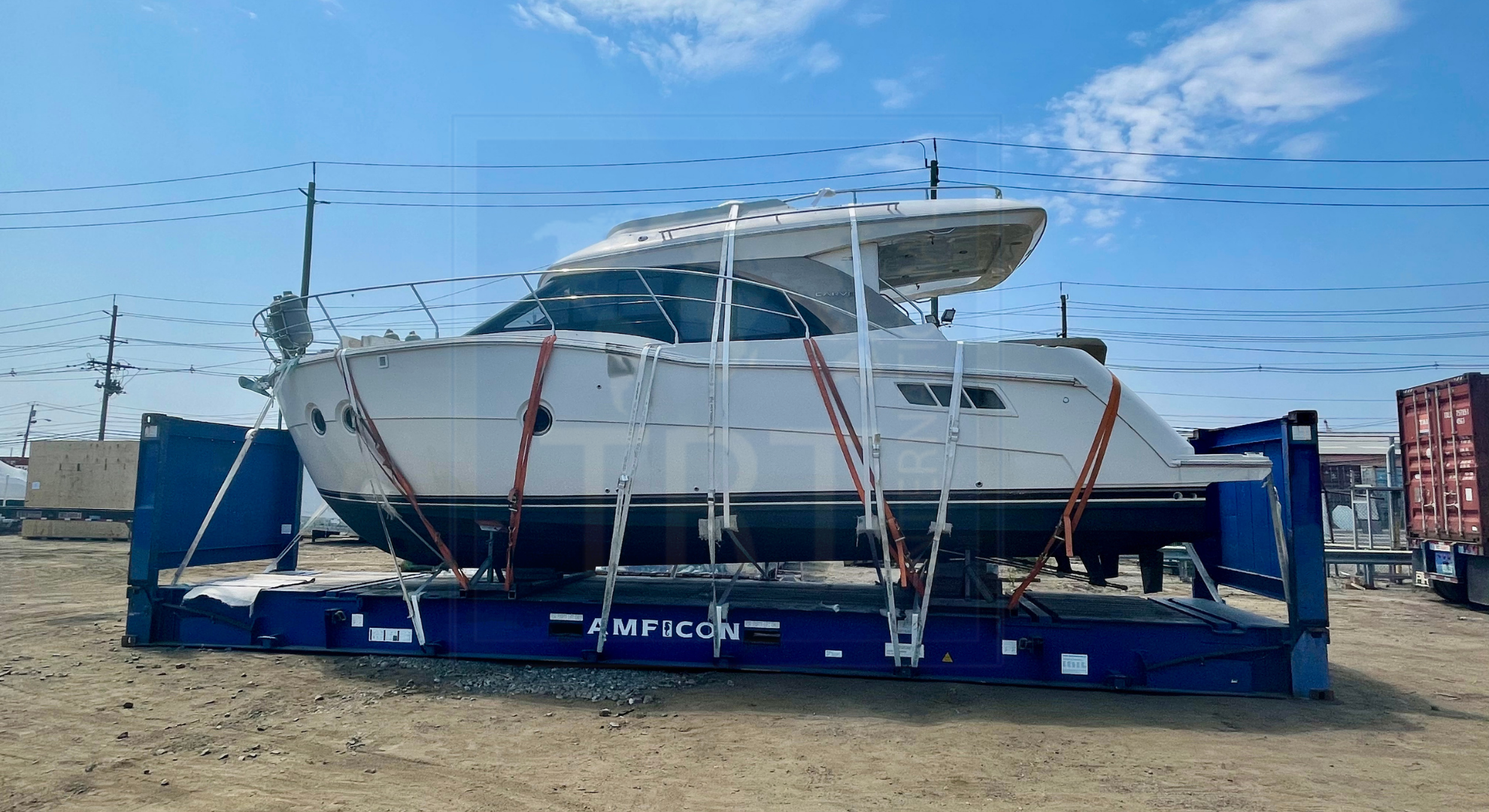 The delivery with TRT will pass for you in 3 simple steps:
Negotiate the choice (we discuss how much a boat is from the USA, where it is, how long it will take to deliver, etc.).
Payment for services.
Receiving a package of documents on the customs clearance of the boat in the stipulated time. 
The personal manager at TRT International will work with you 24/7. They will explain in detail how much a boat delivery will cost, what the price depends on, select models according to your budget and parameters, and launch the process of purchase and transportation of a water scooter or boat with a photo report at every stage. Call our sales manager right now at 973-344-7100.
Dec 27th 2021