The explosion at the port of Beirut on the evening of August 4th caused more than $15 billion of damage.
This was reported in a Twitter message from the administration of Lebanese President Michel Aoun.
"Preliminary estimates show that the damage caused by the explosion exceeded $15 billion", was said in the post.
The blast wave has destroyed and damaged dozens of houses, leaving more than 300 thousand people homeless.
At least 154 people were killed, about five thousand others were injured, and dozens are missing.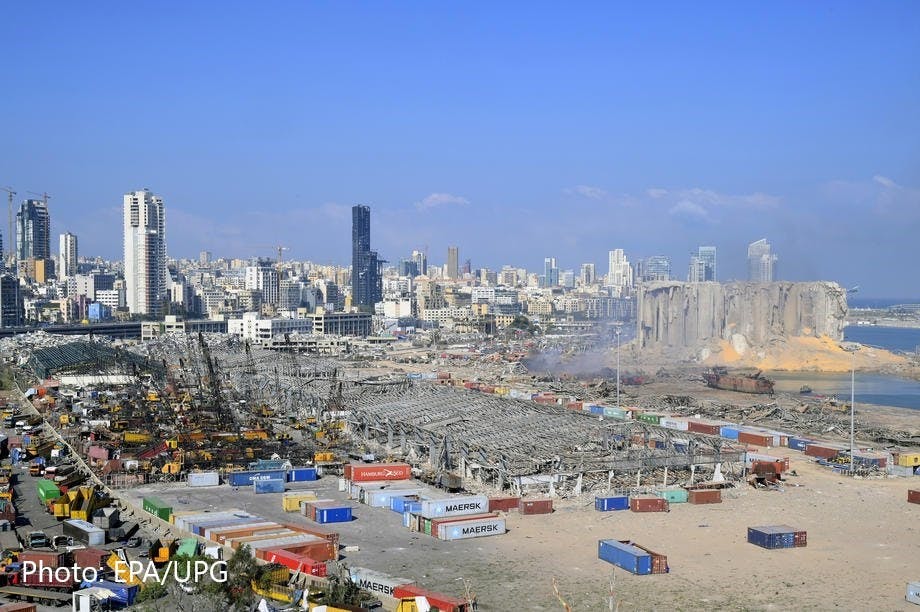 The cause of the tragedy was the fire of more than 2.7 thousand tons of ammonium nitrate, which was confiscated by the customs service six years ago during the welding works.
There are two important points that need to be highlighted in connection with the explosions in Lebanon. The destruction of the Beirut port has already led to a food crisis in the country. Since the destruction of the port, all supply routes have been closed. An air corridor and the second largest port in the country remain - Tripoli with low capacity and few terminals.
However, further delivery by trucks will be carried out on the extremely busy highway Tripoli-Beirut, which is actually a solid 80 km traffic jam. The railroad from Tripoli to Beirut has long been disassembled and is not functioning. By the way, shipments from Beirut port went directly on the shortest road to Damascus, the Syrian capital. It is under the control of Bashar al-Assad. Now the Syrians will have to reorient themselves: start receiving cargo to the center of the country from the ports of Latakia and Tartus (Russia is present everywhere). This will entail not only huge financial costs, but also additional problems, as the whole land route from point "A" to point "B" is clearly not safe.
There's one more thing. Lebanon, which has an external debt of over 170% of GDP, is in real force-majeure. Now there is no need to talk about the payment of its financial obligations.
Different countries of all the world are concerned about the explosion and involved to help Lebanon people.
For example, Turkish Vice-President Fuat Oktay said that the country is ready to rebuild the destroyed port and its surrounding buildings in Beirut.
The politician also suggested that Lebanon should use the port in Turkish Mersin while reconstruction works are underway in Beirut.
Turkey also wanted to provide medical support.
According to the vice-president, if necessary, the victims of the explosion can be taken by air ambulance to Turkey for treatment in the country.
Aug 13th 2020